In case any of you are planning on winning the lottery tonight, I hate to disappoint you for you will not. It is simply not your time yet. Because you see...

It is mine.
This is no "Once Upon A Time" story. This, my friends, is the real deal. Still, with all my millions, I will not live fancy or proud or boostfull or materialistic. I want a nice, humble little cabin on a lake so Earl can fish and I can take pictures. Remember all the times we were asked where we would like to live in those questions about ourselves that get passed around? My answer has always been,
"I want to live in a cabin on a lake full of bass, in a meadow by an enchanted forest, surrounded by rolling hills and mountains, and just a few miles outside of a cool city with a happening nightlife."
Well, I am proud to announce you are among the first to see my new humble abode...
Please try not to stare....
We'll start off with the outside. To experience it for what it truly is, I have thrown some shots in of both winter and spring.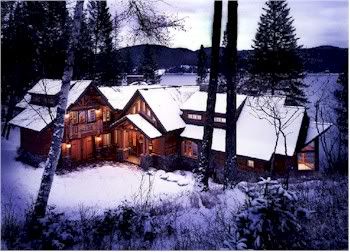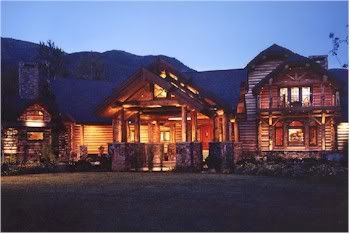 Some shots from the
only
road... Please note the rolling hills and mountains. The meadow is just beyond the road here.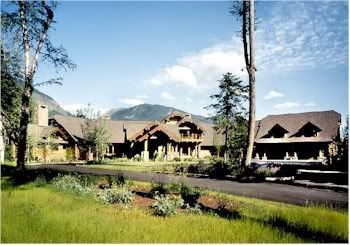 And now from the lake! Yes, that's right. The LAKE full of BASS.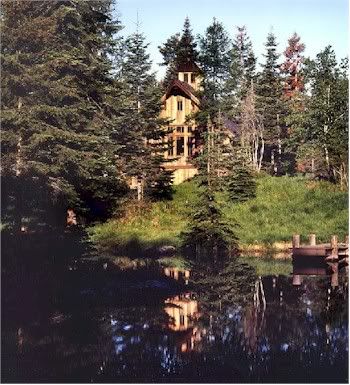 See? ENCHANTED FOREST!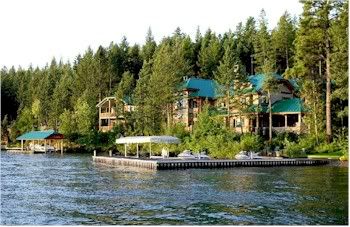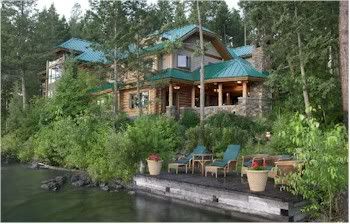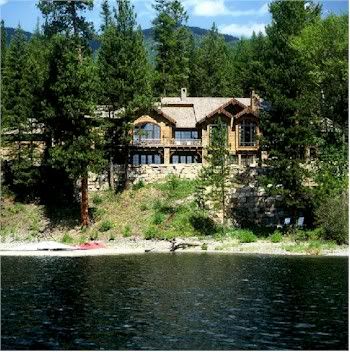 Ahhh, the quaint little porch. Or, is that the WRAP AROUND deck... always wanted one of those.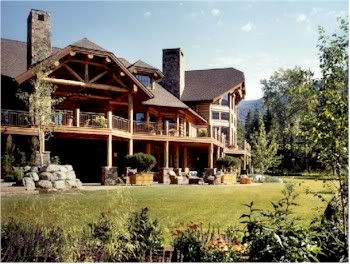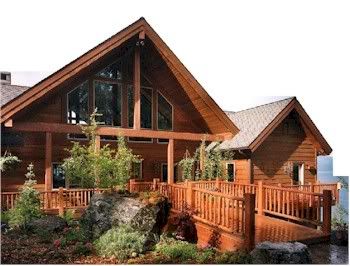 The front door...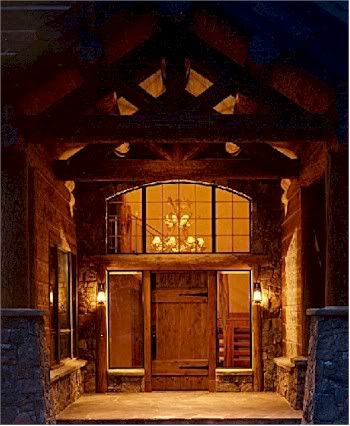 Lets go inside, shall we? Just step over the dog. We're all pretty laid back around here.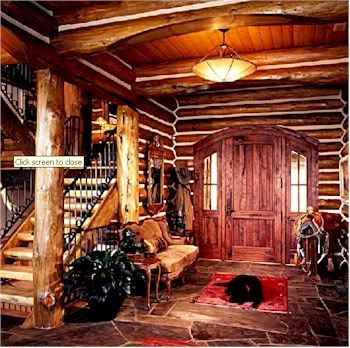 The dinning room table. Earl doesnt care for the chandelier. I have to agree. Boy, new homes are so much work.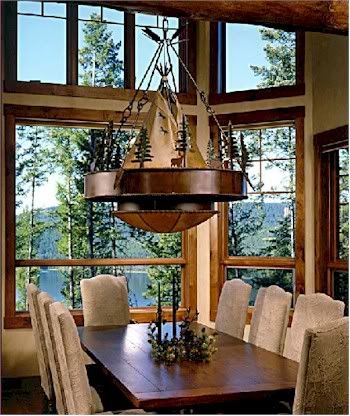 A touch of nature in the old stair case!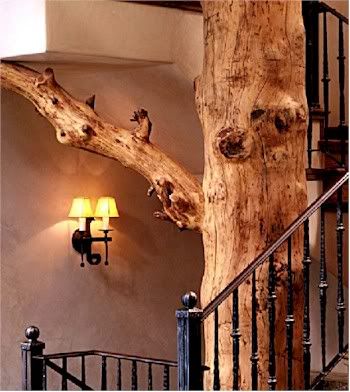 Some shots of the patio, spring... winter...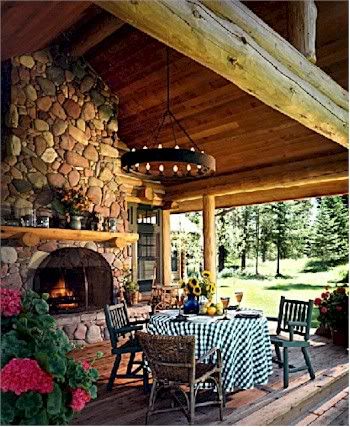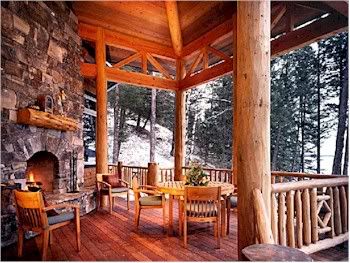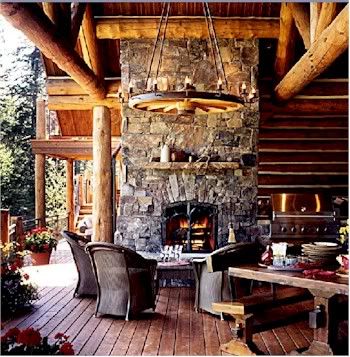 My favorite room... the Kitchen!!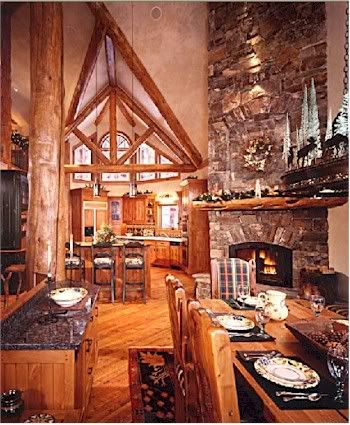 There's that chandelier again. For real guys. A teepee? Come on.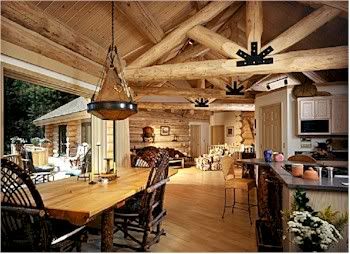 Of course no kitchen is complete with a breakfast nook!
The bathroom is a little bigger than the one I have now.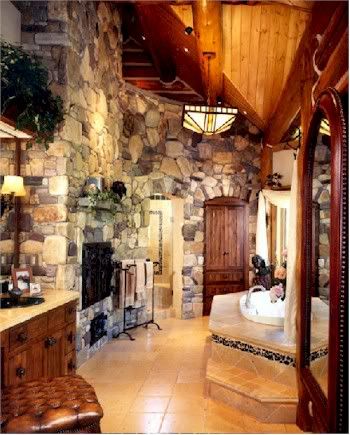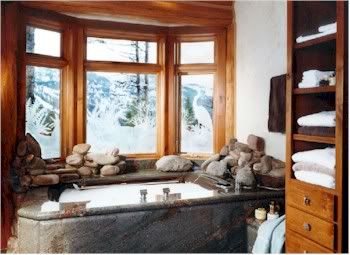 Here is where we will entertain our guests. There is a complete bar with a nice pool table.
Mmmmm, and dont forget the hot tub!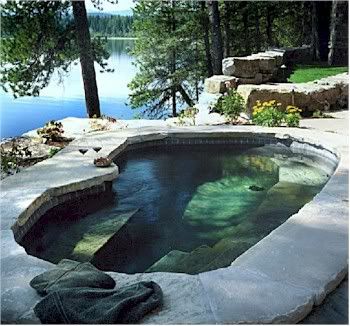 I believe I will be doing most of my blogging here... The view here is just to freaking HOT! I mean, very inspiring.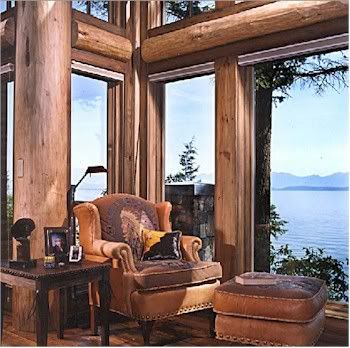 I know you're all dying to know what it will look like during the holidays so I've thrown a shot in of the living room with the Christmas tree up.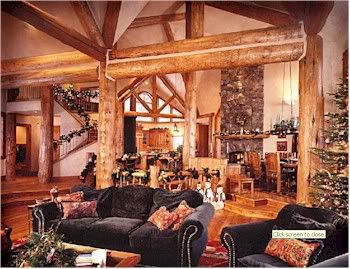 Well, there you have it. A sneak peak at our new place. I hope you all like it because you're all invited to a BBQ just as soon as it gets a little nicer out.
Good luck to you all in the next lottery. As you can see, I needed this one for myself. But it feels so good to finally get what you always dreamed of. I think I figured out that there will be some change left over for Earl's bass boat and a new car for me. After all, my Cavalier is getting kind of tired so it would be a smart decision. Not that I will have to go anywhere. Like. To work, or anything.
BWWAHHHAHHHHHHA.
*knock on wood*