NOW THAT'S.
WHAT I'M TALKING ABOUT.
It Was Only A Matter Of Time.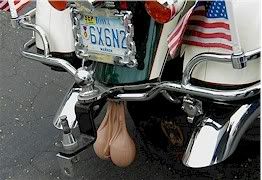 http://www.nutsfortrucks.com/
If I was driving something that acted like it deserved a set, I would strap some on (the brass ones are very nice.) But somehow they seemed more fitting swinging in the breeze on the Ram truck I saw the other day, than on my Cavalier.